PurgAtory Hill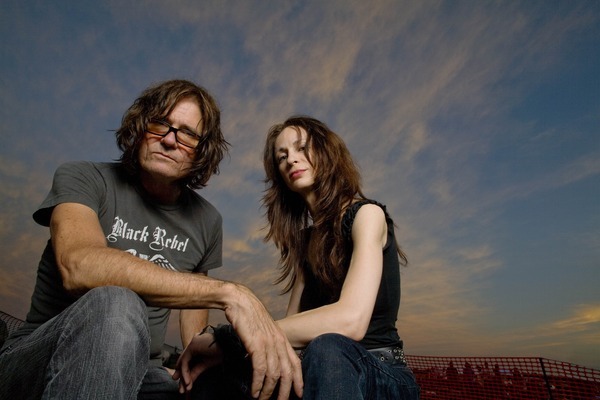 Since his 1987 Grammy nomination for Best New Artist (Timbuk3), pat mAcdonald has continued to write, perform and reinvent himself releasing 7 critically acclaimed albums--5 with worldwide distribution. The evolution of his solo acoustic works such as Pat MacDonald Sleeps With His Guitar, Begging Her Graces, Degrees of Gone, and Strange Love: PM does DM led to his more amplified sound found on In the Red Room and Troubadour of Stomp which some describe as "Gothic Americana Swamp Rock Blues."
mAcdonald's latest release Purgatory Hill--recorded with partner melaniejane--features an amplified Lowebow cigar-box guitar. The Shepherd Express hails the record as "...nothing less than a shocking reinvention of blues and rock music..."
In addition to his solo career, mAcdonald has been a highly sought-after songwriting collaborator working with such artists as Stewart Copeland (of The Police), Imogen Heap, E (from the Eels), Oysterhead, Keith Urban, John Parish (P.J. Harvey, Eels, Sparklehorse), Ryuichi Sakamoto, Eric McFadden and Jackson Browne who describes mAcdonald as "…one of the great lyricists in the English language…" Artists from Aerosmith to Pavoratti have performed his songs.
Other endeavors include Steel Bridge SongFest, The Holiday Music Motel and a pending book deal...
pat mAcdonald and melaniejane team up to create dark, sexy, hypnotic low-end grooves. The two of them onstage have an arsenal of instruments - pat: guitar, cigarbox slide guitar, stompbox and harmonica; melaniejane: electric cello, keyboard, accordion and variety of hand percussion. These two carry the weight of a full band. Although comparisons as far reaching from The White Stripes, Morphine and Black Rebel Motorcycle Club to the recent Robert Plant/Alison Krauss collaboration would not be out of line, mAcdonald's song-writing sensibilities coupled with his stomp-board invention and modification of his instruments creates a sound which appeals to music-lovers of all genres yet has a unique stamp unto itself. The two tour regularly throughout the US.
melaniejane has performed throughout the U.S. and has appeared with or opened for such artists as Sam Llamas (The BoDeans), Victor DeLorenzo (Violent Femmes), The Silos (Bloodshot Records), Sigmund Snopek and Dick Parry (saxophonist from Pink Floyd) to name a few. Currently, she has two solo recordings — "Flower" and "Billets Doux," which showcase her talents as a singer, songwriter, instrumentalist and arranger.