local food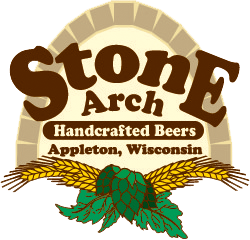 Stone Cellar Brewpub / Stone Arch Brewery
Stone Cellar is helping to lead the charge in the community to be more sustainable, support local businesses and local citizens, strive towards the offering of only organic fruits and vegetables, and buying from companies with certified humane practices. We are passionate about making our food, our beer, our community, and the lives of those that eat and drink here better. We are coming up with newer healthier entrees, not necessarily calorie-wise, although we have those too, but healthier in terms of food free from hormones, steroids and other unknowns. We brew gourmet sodas with natural cane sugar instead of artificial sweeteners. We are creating meals that are good for you and good tasting. When you support Stone Cellar, a local company, you are also supporting several other local companies as we source from as many local companies as possible.
Kangaroostaurant
The Kangaroostaurant is a cookery on wheels, committed to serving delicious freshly prepared local favorites to folks in and around Appleton, Wisconsin. The Kangaroostaurant is owned by Jay and Kelly Barnes. The entire Barnes Family is a part of this venture, including their children, Emma and Loudon. You will always find one of the Barnes Family on the truck.
Selling Pizza by the slice Glass Nickel is a green company through and through. We use energy efficient ovens, bio-degradable food service containers, led lighting, and fuel efficient/ grease burning cars. In the next 3 years we are planning to add solar pannels to our restaurant as well.
We would be bringing our vegetables, eggs, flowers, bread, soap, and handmade items. We are a transitioning organic farm that focuses on healthy, local, sustainably grown vegetables and meat. We provide a local CSA to surrounding counties during the summer and winter months. We also provide fresh seasonal products to local restaurants, grocery stores and through our catering business.